Wilson Bohannan Lock Company

Padlocks
General Purpose
High Security
Interchangeable Cores
Door Key Compatible
Cylinders
Rim and Mortise
Special Features
Custom Identification
Lockout/Tagout
Color Coding
Accessories
Master Keying
Keys
Ordering Information

Door Key Compatible Padlocks
Phone - 800-382-3639
Fax - 740-383-1653
Email - wbco@padlocks.com
Mail - 621 Buckeye St. Marion, OH 43302
The Parts of a Padlock for Model Numbering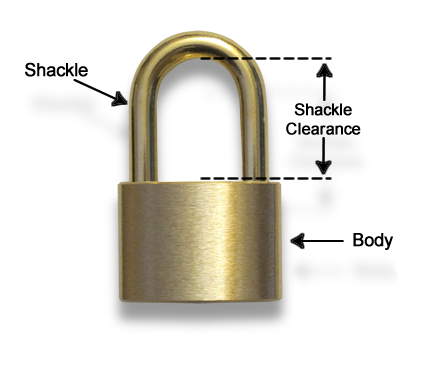 How to Read WB Door Key Compatible Model Numbers
Typical Five Digit Model Number -


Series Number

Shackle Clearance

Shackle Material
1=Brass




2=Case Hardened Steel




3=304 Stainless Steel




5=416 Hardened Stainless Steel

Accessories
0 = None




1 = 9" Steel Chain Attached to Body




2 = 9" Steel Chain Attached to Shackle




3 = 9" Brass Chain Attached to Body




4 = 9" Brass Chain Attached to Shackle




5 = 15" Brass Chain Attached to Body




6 = 15" Brass Chain Attached to Shackle




7 = Brass ID Tag Attached to Body




8 = Brass ID Tag Attached to Shackle




9 = Enameled Aluminum Tag Attached to Body




A = Enameled Aluminum Tag Attached to Shackle



FOR ADDITIONAL ACCESSORIES, PLEASE CONTACT FACTORY.
PLEASE SPECIFY THE FOLLOWING WHEN PLACING AN ORDER FOR DOOR KEY COMPATIBLE PADLOCKS.
1) Add "KR" to the model number if you want to add the Key Retaining Option.

2) Specify either Schlage™ or Lori™ Driver.

3) Specify either Brass (standard) or Stainless Steel Cylinder Retainer.
Additional Information
Minimum order one dozen.
For special shackles please call.
Lubricate padlocks with powdered graphite.